MDIS Middle Schoolers Participate in Experiential Learning at Echo Hill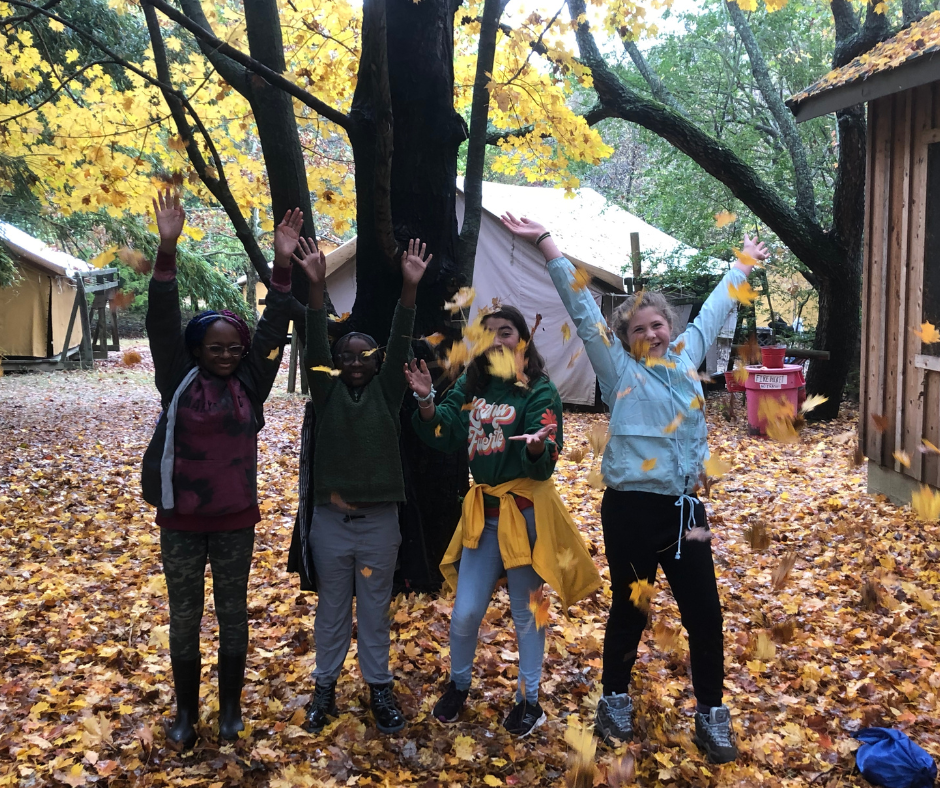 Late last month, MDIS Grades 6-8 packed up their gear and headed to the Chesapeake Bay to Camp Echo Hill for an experiential learning opportunity. Usually planned for 6th grade students alone, this year's trip was made extra special with the addition of the 7th and 8th graders who lost their trip to the Covid-19 pandemic. As a sleep-away camp experience, students stay in cabins with 8 of their peers, enjoy meals with classmates, participate in two 3-hour activities per day, and have periods of free time to explore camp with their friends. As a part of their ongoing science curriculum, their activities this year were primarily based around ecology and "challenges by choice", one of the key reasons for this trip every year. Ms. Vance, MYP science teacher and leader of the annual Echo Hill experience, says that one of the main reasons this trip is so special is the way it is able "to bring any new students into the group, make them feel included and important, and give everyone a part of things. It requires a lot of communication with each other." Ms.Vance says that her favorite part of the Echo Hill trip is getting to see students learn to believe in themselves. The camp's daily challenges, "challenges by choice", allow for every child to choose their own goal for each activity. A 40-foot-high rope swing might be a fun challenge for some, but for others, the appropriate challenge might be to sit on the swing, without any additional height. This is to emphasize that no personal challenge is too small to be worthy of celebration.
Each student is given the freedom to accomplish their own goals, without any pressure or shame. This is a huge key to the success of the Echo Hill experience. Ms. Vance recalls moments at Echo Hill where she has seen entire classes bond over one student's desire to face, and overcome, a fear.  "I love how proud they are when they take on a challenge," she says, "and I love that they embrace it." 
Check out some pictures from the Echo Hill trip this year below, and discover more about MDIS' commitment to building character in and outside of the classroom when you sign up for a tour today!
Thank you to all of our faculty for making this trip a success! Check out some photos below!