We're Hiring, Join our Team!
We are looking for qualified candidates to join our team. We offer competitive salary and benefits packages including health insurance, 401K, a faculty development program, tuition assistance for children, and more! 
Has at least a Bachelor's degree in a related field.

Has teaching experience, preferably in an International Baccalaureate program.

Is certified to teach in the state of Maryland or is willing to gain certification within five years.

Demonstrates strong writing and communication skills, a capacity for organization and follow-through, collaboration, and flexibility.

Has a growth mindset and a commitment to meeting the needs of every student.
Elementary teachers
Mathematics (Middle/High School grades)
Language & Literature (Middle/High School Grades)
Science (Middle & High School Grades),
Computer Science
Music
If you think you would be a good fit for our team for School Year 2023-2024, please send your cover letter & resume to mdis@marylandinternationalschool.org!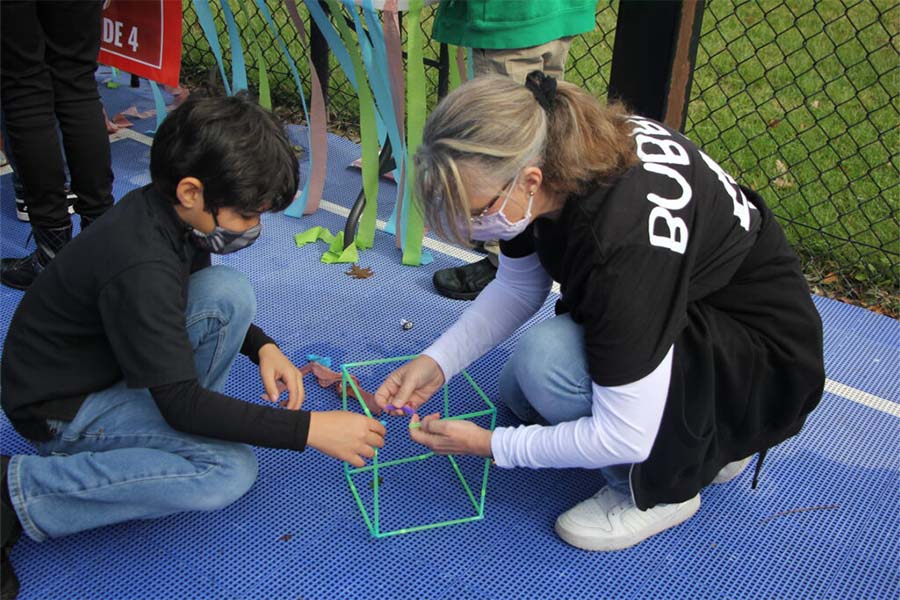 Every day, I ask myself a series of questions: 'Are the students excited about learning? Do they feel like a valued participant in the lesson? Are a variety of strategies and evaluations being used in the instruction?' The rich engagement that occurs at MDIS becomes a springboard for further learning and a motivating factor as students move forward and progress in school.
Students in my class get their hands dirty! At MDIS my curriculum is largely inquiry driven. In many cases, class time is led in one direction or another by the children's ideas and questions. I find that children are naturally motivated and pick up concepts more easily if they are part of the process. MDIS allows me the freedom to teach in a way that I enjoy and that the kids get the most out of.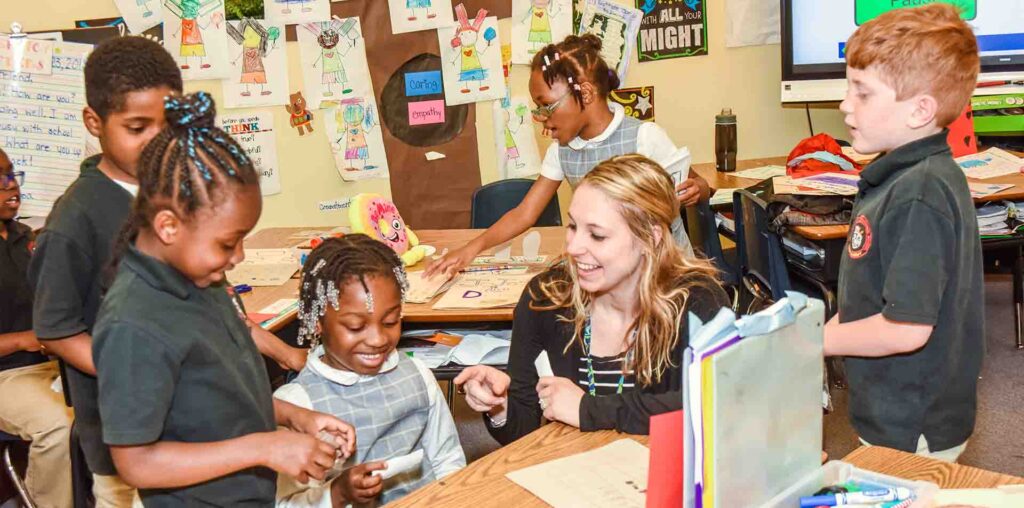 Competitive salaries

Comprehensive benefits including health insurance, dental insurance, 401K and more.

Faculty development program

Tuition assistance for children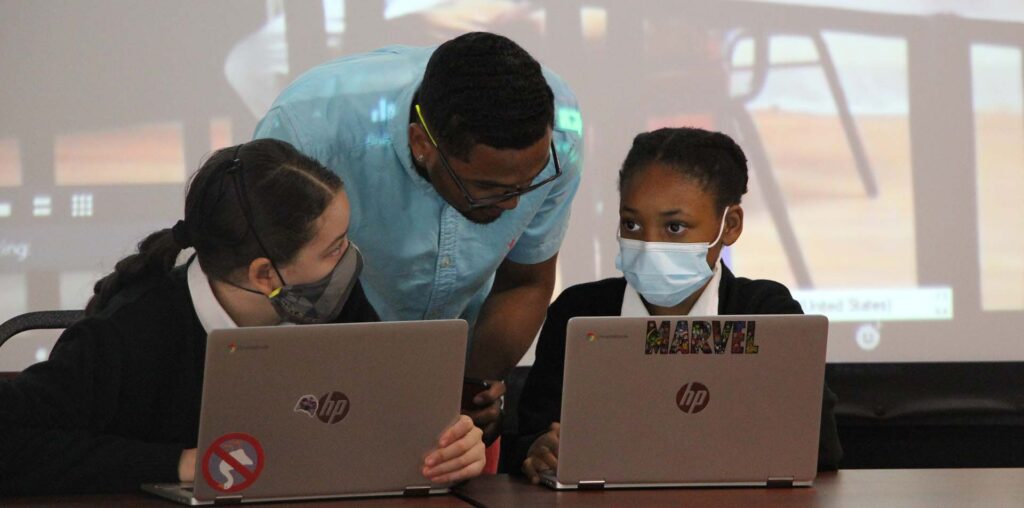 Our Mission is to provide an academically rigorous and supportive college-prep education with an interdisciplinary and applied focus on the STEM disciplines in order to prepare students to become creative problem solvers, effective communicators, and tomorrow's leaders who think ethically, independently, and globally.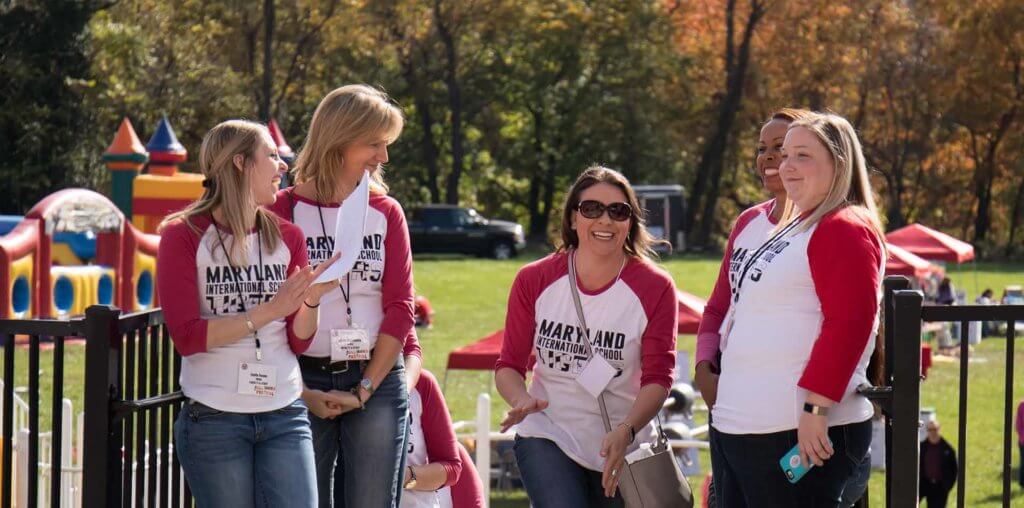 Family & Community Involvement is essential for helping students achieve at their maximum potential. By working in synergy with families, communities, and other stakeholders, we can provide a rich learning environment that extends beyond the classroom walls.
Be an active advocate for MDIS's vision and mission

Be an active advocate for MDIS's curricular and philosophical commitments as an IB World School, ensuring alignment of all policies and practices to IB Standards and Practices

Support the School Leadership Team in the implementation of the school's strategic and operational goals

Collaborate with the IB Coordinators to develop, implement and deliver MDIS's curricular goals, aligned to the school's strategic planning

Collaborate to ensure that at all times the school's curriculum provides a safe, supportive learning environment for students, teachers and all other members of the MDIS community

Promote a culture where diversity and inclusion are encouraged and students learn to respect differences, take responsibility for their actions, exercise leadership, actively build community and strive for academic excellence

Engage with leadership, colleagues, students and the school community to create a dynamic, and innovative culture – a professional learning community grounded in collaboration, focused on improving learning outcomes, and driven by data-informed decision-making

Lead and support a culture accepting of innovation

Be an active, life-long learner
MDIS is an equal opportunity employer and educator who fully and actively supports equal access for all qualified applicants, regardless of race, color, religion, gender, sexual orientation, gender identity or expression, national origin, age, disability status, genetic information or testing, family and medical leave, protected veteran status, or any other characteristic protected by law. We prohibit retaliation against individuals who bring forth any complaint, orally or in writing, to the employer or the government, or against any individuals who assist or participate in the investigation of any complaint, or otherwise oppose discrimination.