The best way for prospective students to learn about MDIS is to be a Tiger for the day!
Shadow Days are available for prospective students looking to join us in SY23-24!
On their shadow day, your student will be able to Explore MDIS & experience a day as a guest student with an MDIS Student Ambassador. We highly recommend this experience for our MYP & DP Programmes as students enter middle school and high school.
Join us on Wednesdays or choose your preferred date below. (Please note that MDIS will be closed for Spring Break 4/3 – 4/11).
If you haven't already, we also recommend that you Schedule a Visit to get an in-depth introduction to our school and academic program.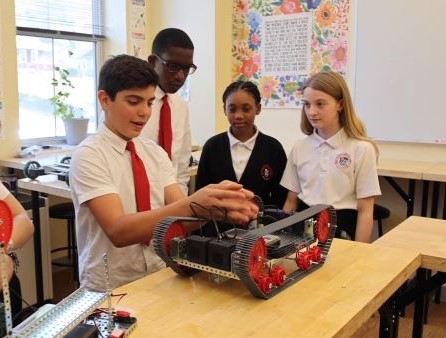 Request a Shadow Day Options:
Join us for an Open Shadow Day each Wednesday! Grades 1-5 students will attend from 8:30 – 10:30 AM & Grades 6-12 students will attend from 8:30 AM – 2:00 PM. Parent tours are also available upon request!
Send us your preferred Shadow Day Date so that we can confirm with our teachers and we will reach out to schedule and give you all the necessary details.