Maryland private High school
Maryland International School (MDIS) is a private International Baccalaureate World School offering Grades 1-12 in Howard County.
MDIS is a Maryland private high school located on a beautiful nine-acre campus in Elkridge. We are conveniently located and easily accessible from the greater Baltimore metropolitan region, Washington, D.C., and surrounding areas. Our bus transportation services are available to most areas. MDIS is operated by The Ghosh Family Foundation, a 501c3 nonprofit organization.
Our IB high school program aims to develop students who have excellent breadth and depth of knowledge – students who flourish physically, intellectually, emotionally and ethically.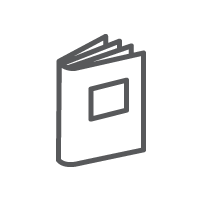 Our curriculum aims to broaden high school students' educational experience and challenge them to apply their knowledge and skills.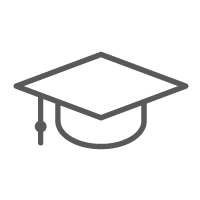 We offer a wide range of activities that are individualized and personalized to the interests of our student body.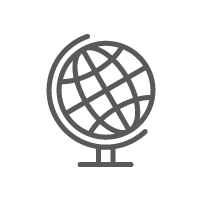 MDIS students participate in field trips and/or outreach programs about 6 times per year.
Preparing High School Students for College Success
The IB program for high school students, Diploma Programme, is a rigorous, two-year program that results in personal and academic development and a globally recognized diploma.


IB students take college-level courses in high school, which helps them make a smooth transition into higher education. Additionally, since IB is an international program, colleges around the world recognize IB students and understand the program's rigor and benefits. Students who are interested in attending an international college have an easier time getting accepted with an IB diploma. IB also offers a global alumni network, which allows students to connect with other IB graduates around the world.
As an IB World school, we integrate the Diploma Programme curriculum and STEM-specific programs for high school students. The curriculum is made up of the six subject groups the DP Core, comprising of the Theory of Knowledge, the Extended Essay, and Creativity, Activity, Service (CAS).


The Six Subject Groups Are:
Studies in English language and literature
Language acquisition – Spanish
Individuals and societies – Psychology
Sciences – Physics
Mathematics – Applications and Integrations
The Arts – Visual Arts
Yes! IB Programs challenge students to participate in programs that can lead them to some of the highest-ranking universities around the world.
Additionally, IB students typically earn more college credits for an equivalent score on an IB exam than an AP exam at John Hopkins University. At the University of Maryland, it can be up to twice as much.
Students that graduate from the IB Diploma Program also have the opportunity to receive up to 30 college credits and earn Sophomore or advanced standing upon entrance to college.
Ready To Learn More? Contact Us For More Information
Anne Arundel County
Baltimore County
Howard County
PG County
Anne Arundel County
Anne Arundel County High School
Our private high school is located on a beautiful nine-acre campus in Elkridge, just a few miles from the Anne Arundel County line. Our bus transportation services reach areas of Anne Arundel County for parent convenience.
MDIS offers more than just a private high school experience to Anne Arundel County. We are the only school in Maryland to offer all three IB programs of study. Explore the difference an IB curriculum at a STEM academy will have on your child's education and future from a regular private high school in Anne Arundel County.
Baltimore County
Howard County
PG County