We are excited to provide Virtual Shadow Days for prospective students to explore our MDIS community while we cannot offer in-person shadow days.
On their shadow day, your student will experience a virtual live class session. If you are interested in a virtual shadow day for your child, please view available class times below and fill out our request form. If you haven't already, we also recommend that you schedule a 
Personal Virtual Tour
 to get a in-depth introduction to our school and academic program.
Grade
Class
Day & Time
1
Science & STEM
Fridays
10:36 – 11:29 AM
2
Science & STEM
Mondays
10:36 – 11:29 AM
3
Science
Tuesdays
10:36 – 11:29 AM
4
Science
Wednesdays
2:11 – 3:05 PM
5
Science
Thursdays
8:50 – 9:43 AM
6
Language & Literature
Monday – Friday
9:46 – 10:46 AM
7
Language & Literature
Monday – Friday
1:21 – 2:11 PM
8
Language & Literature
Monday – Friday
2:14 – 3:05 PM
9 & 10
Language & Literature
Monday – Friday
2:14 – 3:05 PM
11 & 12
Psychology
Monday – Friday
8:53 – 9:43 AM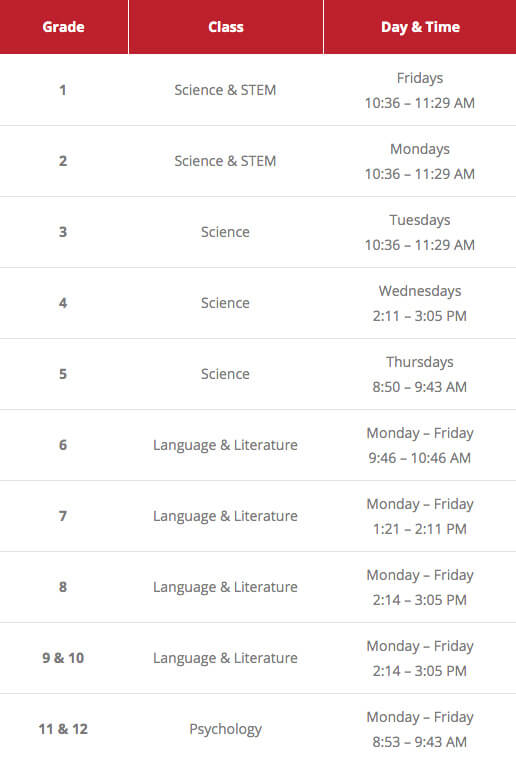 Join us for a Virtual Shadow Day